Description
About Canon EOS Ra
Canon EOS Ra Mirrorless Digital Camera
Canon's latest release, the EOS Ra, is a specialized mirrorless camera dedicated to deep sky and night sky photography. The EOS Ra features a high-resolution 30.3MP full-frame CMOS sensor and a DIGIC 8 image processor to allow for a wide sensitivity range that goes up to a native ISO 40000, and UHD 4K30 video recording. It has a modified optical Infrared-cutting cut filter in front of its CMOS imaging sensor, allowing it to have a 4x improved transmission and sensitivity to H-alpha wavelengths. This sensor is ideal for depicting nebulae and other subjects while having no unwanted infrared contamination, resulting in better color neutrality. The Canon EOS Ra also has a Dual Pixel CMOS AF system that utilizes 5655 selectable points for quick and accurate focusing while being sensitive down to EV -6, making it function perfectly under darker conditions. It also has a 30x live view magnification setting to improve focus precision when using its electronic viewfinder or rear LCD. Capture breathtaking images of stars, constellations, and other heavenly bodies conveniently with the new Canon EOS Ra Mirrorless Digital Camera.
Canon's first full-frame mirrorless camera dedicated to deep sky and night sky photography
Capture the intricacies of a starry night sky with the new EOS Ra camera — Canon's first full-frame mirrorless camera dedicated to deep sky and night sky photography. Building on the success of the EOS R, the EOS Ra offers 30x magnification in both the viewfinder and in Live View shooting for more accurate focus.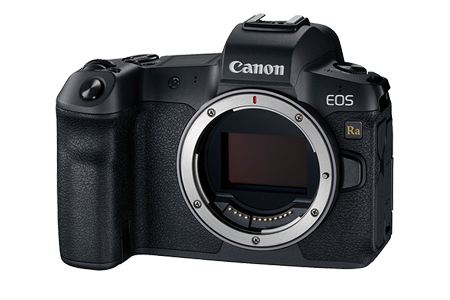 Modified Filter for Enhanced Night Sky Recording
Positioned in front of the CMOS imaging sensor, The EOS Ra's infrared-cutting filter is modified to permit approximately 4x as much transmission of hydrogen alpha rays at the 656nm wavelength, vs. standard EOS R cameras. This allows for a higher transmission of deep red infrared rays emitted by nebulae, without requiring any other specialized optics or accessories.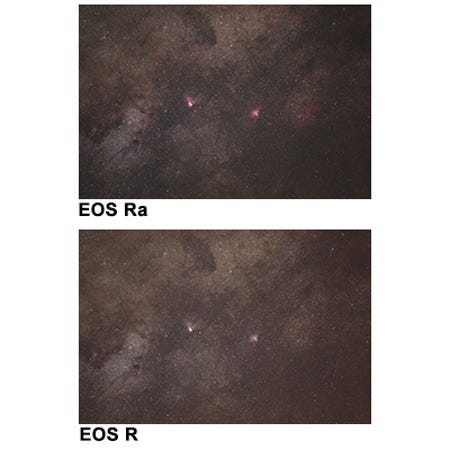 Compatible with EF/EF-S Lenses
The EOS Ra camera is designed to integrate smoothly into existing EOS systems. Engineered to work seamlessly with RF lenses, it maintains complete compatibility with EF and EF-S lenses by using one of three optional Mount Adapters. When using EF-S lenses, the EOS Ra even crops automatically to reflect the APS-C sized sensor the lenses are designed for.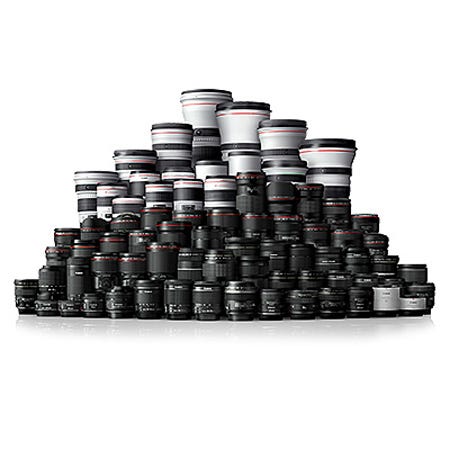 54mm Large Diameter and Short Back Focus
The RF mount on the EOS Ra camera has a large, 54mm internal diameter that enables impressive handling and provides increased flexibility for lens design. And thanks to the camera's mirrorless design, the lens's rear element can be much closer to the image plane. This reduced back focus distance, combined with the RF mount's 54mm diameter, helps facilitate lenses of stellar optical quality and stunning performance while enabling innovative compact camera and lens designs.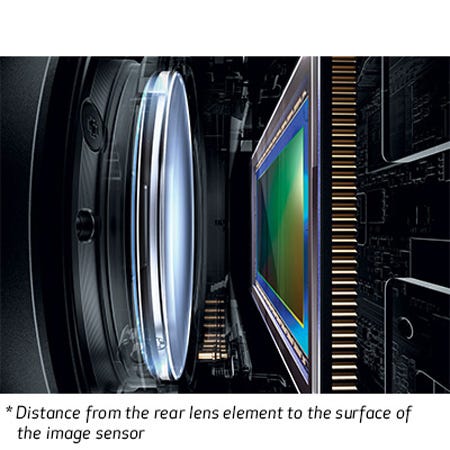 20mm Flange Focal Distance with Robustness for Professional Use
All RF lenses feature a 20mm flange focal distance, which is the distance from the lens mount to the surface of the image sensor. This flange focal distance balances the benefits of short back focus with the engineering requirements necessary for mount stability. Accordingly, the RF mount's flange focal distance ensures excellent optical performance while maintaining the mount rigidity and camera durability necessary for real-world operation.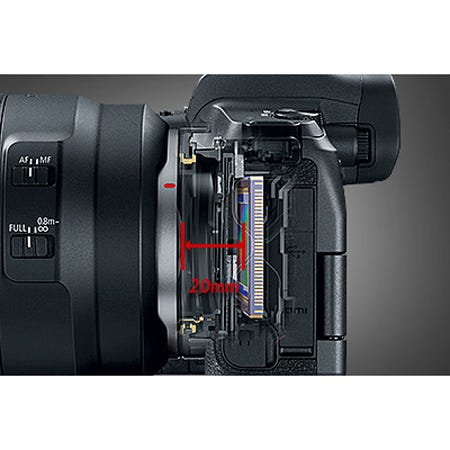 12 Pins for Quickly Communicating Large Amounts of Information
With a robust 12 pin connection between the camera and the lens, the EOS Ra camera and RF lenses are able to communicate at a higher speed, transmitting a larger amount of data and information for incredibly fast AF, plus enhanced image stabilization and optimization.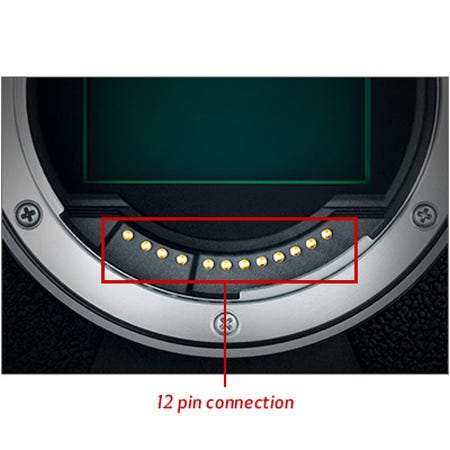 30.3 Megapixel Full-frame CMOS Sensor
The EOS Ra is Canon's first astro-dedicated mirrorless camera that features a Canon-developed and produced 35mm full-frame CMOS sensor with approx. 30.3 effective megapixels. It employs the DIGIC 8 Image Processor to enhance the speed of operations across the board. This means fast, efficient performance and phenomenal image quality for big prints, impressive 4K video and more.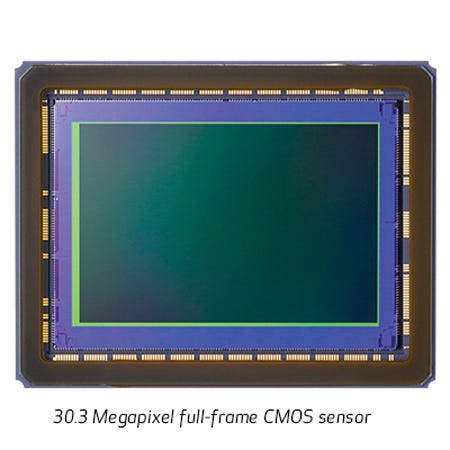 Touch and Drag AF
Touch and Drag AF makes it fast and easy to select a focus point without taking your eye away from the viewfinder. Using the Touchscreen LCD, it's as simple as pointing to the desired area of focus. The chosen AF point is then displayed in the camera's EVF for quick confirmation.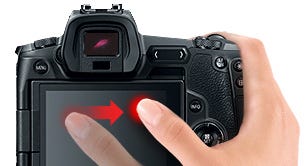 0.5-type OLED EVF with Approx. 3.69 Million Dots
The EOS Ra camera features a high-precision 0.5-inch OLED (Organic Light-Emitting Diode) EVF with approx. 3.69 million dots and a 23mm eyepoint. Displaying a bright image and extensive shooting information that rotates with the camera, the viewfinder excels in bright conditions where viewing the camera's LCD may prove difficult.
Dot-matrix LCD Panel
An LCD panel on the top of the camera features a dot-matrix display that shows information on the camera's status, recording mode and more. It gives real-time setting information both when the camera is in use or on standby, and can be inverted from black to white to suit viewing preferences or the ambient light source. For convenience, the LCD remains on even when the camera is powered down.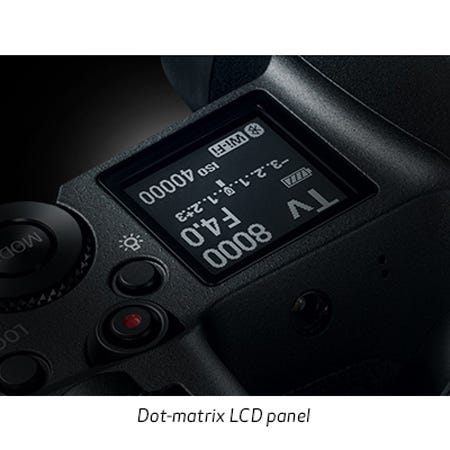 Lightweight and Compact
With a compact, lightweight and comfortable design, the EOS Ra camera reflects Canon's decades of experience designing and manufacturing cameras. With an intelligent layout of buttons, dials and screens, the EOS Ra is intuitive for new users and feels familiar to EOS users, offering the advanced features and nimble operation EOS users demand.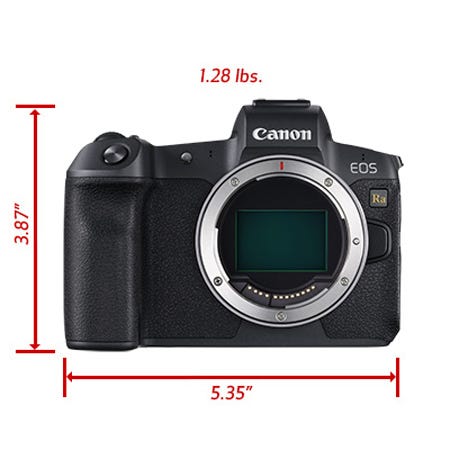 Deep Grip with Convenient Shutter Button Position
Although relatively compact in size, the EOS Ra camera features a large, ergonomic grip that makes the camera easy and comfortable to hold, even for long stretches of time. The EOS R's shutter button is even positioned atop the camera grip in a way that's easy to access and will feel familiar to any EOS user.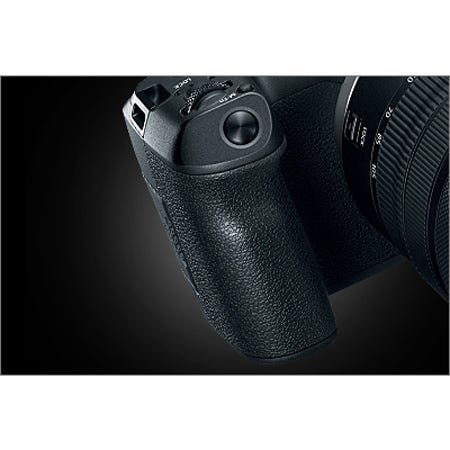 Magnesium Body
Comfortable and solid in the hand, the EOS Ra camera features a rigid yet lightweight magnesium alloy chassis that enhances body durability while shielding the camera from electromagnetic radiation and heat. It also has a tempered front panel for internal rigidity.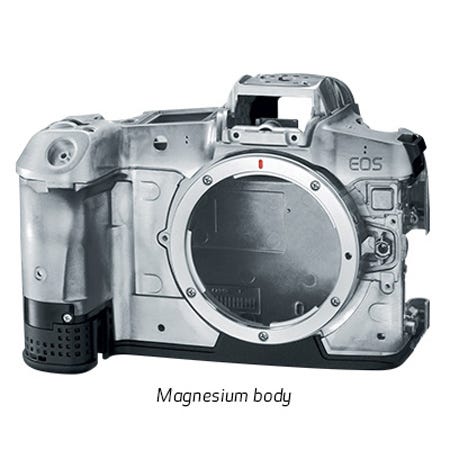 The EOS Ra camera has a robust, electronically controlled focal-plane shutter that's rated to approx. 200,000 cycles for consistent and reliable use. It shoots as fast as 1/8000 sec. at up to 8 fps, and up to 5 fps with Servo AV.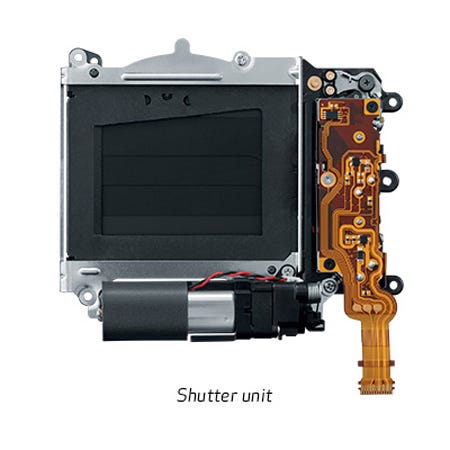 Dust- & Water-resistant Sealing
The EOS Ra camera is designed for use in a variety of weather conditions. Sealing materials are used in critical areas like the buttons, terminal covers, the battery compartment and the card slot cover. Precise design and construction help to minimize accidental penetration of dust and moisture in the rest of the camera body. Combined with an RF lens, or any other weather-sealed EF/EF-S lens, the EOS Ra proves to be a reliable partner in virtually any climate.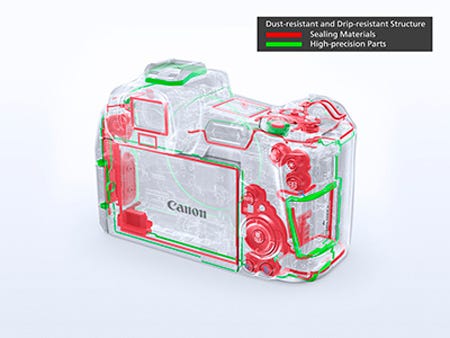 Shutter Closes if Powered Off without Lens
The EOS Ra camera has a mechanism to close the shutter when the camera is powered down. A mechanical shutter sound is audible when the camera is turned on or off. To protect the shutter curtain, focus is moved to infinity for RF and EF lenses and the minimum aperture is set for RF lenses when the camera is turned off.